In 1956
Lady Walton
asked the famous landscape architect
Russell Page
to provide a design for the layout of the garden that would include the dramatic volcanic rocks. The design of the garden was conceived with refinement and ability, taking advantage of the suggestive natural landscape with its openings towards the Mediterranean Sea.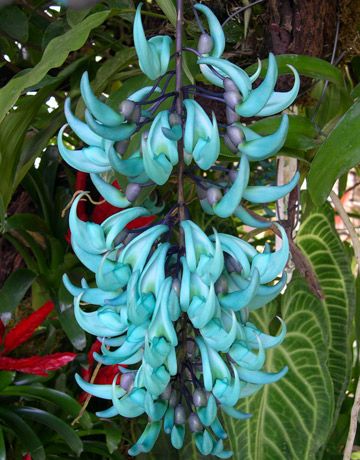 La Mortella is divided into two parts: a lower garden, called
The Valley
, and an upper garden on
The Hill
, terraced with retaining walls. The many areas of the garden are linked by a network of walks, paths, ramps and steps that climb the dry walls allowing the visitors to reach the upper hill, where they can enjoy breathtaking views of the Bay of Forio.
The garden spreads for about 2 hectares and has a major collection of exotic, rare plants that is constantly widened and developed, year after year. The diversity and wealth of the collection is such that La Mortella can be considered a botanic garden. Fountains, ponds, streams are scattered everywhere and allow the cultivation of a various array of water-loving plants such as papyrus, lotuses and tropical water lilies. The garden has three tropical greenhouses: the
Victoria House
, the Orchid House and the
Temple of the Sun
.
Interesting garden features are the
Thai House
, a quiet place of meditation surrounded by an Orient-inspired garden, with lotuses, peonies, bamboos and oriental maples; the
Crocodile Pool
, still in the Hill Garden is fed by a stream that runs among olive trees and agapanthuses; the
Nymphaeum
, a surprising formal corner emerging from the Mediterranean maquis, and
William's Rock
, where the ashes of the late composer are kept.
Throughout the world garden lovers and plantsmen know and appreciate Lady Walton's work and passion which produced this enchanted garden. Her genius and creativity are celebrated by an orchid hybrid that was created in 2005 by the Italian Orchid breeder sig. Pozzi: Miltassia Lady Susana Walton. This can be admired today in the Orchid House at La Mortella.